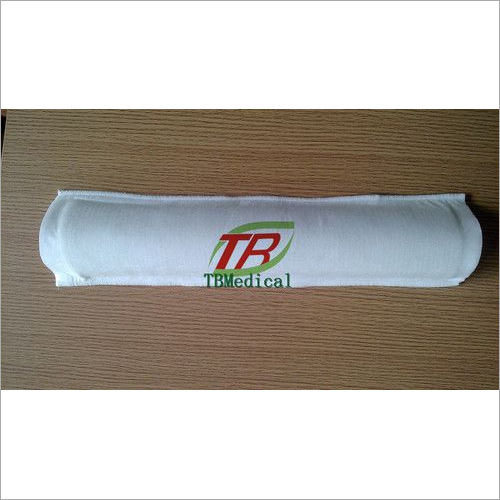 Product Description
Orthopedic Polyester Splint
1. Brief Introduction:The product is pressed under special conditions by inner and outer liners and Spring plates. The outer liner has good water absorption and air permeability, and it is convenient for the polymer splint to be activated by water. The inner lining belongs to the water repellent antibacterial base cloth. Spring panels are made from high-density polyester and polyurethane glue and are lightweight and breathable. Doctor operation and removal simple, patient feel light, breathable, comfortable in the perfect unity of one.The manufacture passed the ISO13485:2016 quality management system certification, the United States FDA certification and the European Union CE certification.
2.Product advantage:
1)High strength: 5Â times harder than traditional plaster bandages.
2)Light weight: light material, less fixed material, equivalent to one fifth of the weight of gypsum, fixed in the same part, and the material of splint saves nearly one third than gypsum
3)Hardening fast: splint hardening process is fast, in the open packaging 3 minutes to start hardening, 20 minutes to bear the load. Gypsum bandages take about 24 hours to fully harden load-bearing.
4)Good breathability: light textile materials with many regular pores, excellent breathability, effective prevention of skin itching and infection, odor.
5)X-ray: no need to remove splint, can clearly observe the bone and healing, to ensure the accuracy and integrity of the operation.
6)Good waterproof: not afraid of secondary immersion, can wear splint for bath and spa.
7)Easy operation: flexible, good plasticity and safety and convenience to remove with Electric Gypsum saw.
3.Scope of application: Used in orthopaedic or mechanurgy, for orthopaedic, hand surgery fracture, sprain, soft tissue, joint ligament tendon fixation. Mold, prosthetic auxiliary appliance, burn local protective bracket, etc.
4.How to Use
1). Select suitable specification according to different places.
2). Unpack it and take orthopedic splint out.Dip into normal temperature water for 5-6seconds and squeeze 2-3times.
3). Squeeze the extra water out or remove it by using dry tower.
4). Cover the orthopedic splint into the needed place and wind it with bandages.
5). Shape it as required.
5.Date sheet:
Specification            Packing              Operating part
7.5cm x 30cm/pc     20bags/box, 6boxes/ctn      Upper limb
7.5cm x 90cm/pc     10bags/box, 6boxes/ctn      Lower limb
10.0cm x 40cm/pc    15bags/box, 6boxes/ctn   Upper limb,Lower limb
10.0cm x 75cm/pc   10bags/box, 6boxes/ctn    Upper limb,Lower limb
12.5cm x 75cm/pc   10bags/box, 6boxes/ctn   Upper limb,Lower limb
12.5cm x 115cm/pc   5bags/box, 6boxes/ctn        Lower limb
15cm x 75cm/pc     10bags/box, 6boxes/ctn       Lower limb
 15cm x 115cm/pc    5bags/box, 6boxes/ctn       Lower limb
6.Attentions
Operator must wear rubber glove in order to prevent polyurethane sticking together with the skin.Use it immediately once it is unpacked and it is not allowed to unpack several ones at the same time.Pay attention to the package and make sure it is sealed well during the transportation so as to prevent hardness on the way.If any quality issues found,please contact with producers or agencies just in time.
Contact Us
No. 29, Shuinian Village, Jiulongpo District, Chongqing, Chongqing, China
Phone :86-23-85637666